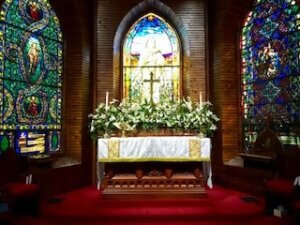 Come Celebrate Easter at Grace Church!
Worship Schedule:
8:00 a.m. Holy Eucharist
10:30 a.m. Holy Eucharist (with incense)
Arrive early for preferred seating.
Flowering of the Cross 10:15 a.m. (bring flowers from home to help us decorate the cross in celebration of the Resurrection.
Egg Hunt immediately following the 10:30 worship service. Don't forget your basket to collect eggs! Children will hunt in designated areas – look for signs.
Butterfly Release in the Memorial Garden immediately following the egg hunt.
Little Blessings Nursery will open at 10:00 a.m. on Easter Sunday.