2020 Census Taker – an opportunity for our community. The pay is $14/hr plus mileage. You pick the hours you are available. These are temporary jobs, so they are great for extra money for that vacation this summer, catch up on bills, or just savings for a rainy day.
Our community contact:
Robin Calhoun
2020 Census Assistant Recruiter
robin.d.calhoun@2020census.gov
256-504-8130
Please visit the website listed in the photo to apply or reach out to directly to Robin with additional questions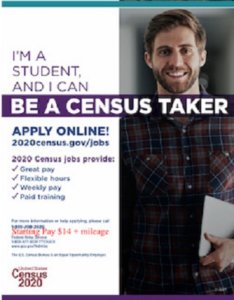 .